Technion Israel


Technion australia


Our People


Contact

Technion Israel

Home to three Nobel Laureates in Science, Professors Aaron Ciechanover and Avram Hershko in 2004, and Professor Dan Shechtman in 2011, Technion enjoys a global reputation for its pioneering work in nanotechnology, computer science, biotechnology and medicine.
Today, over 100 years since its founding, Technion's more than 100,000 graduates comprise most Israeli-educated scientists and engineers, constituting over 70% of the country's founders and managers of high-tech industries. Two thirds of the Israeli companies listed on the NASDAQ stock exchange were either founded by or led by Technion graduates. Due to the ingenuity of Technion Alumni, Israel is now home to the greatest concentrations of high-tech start-up companies anywhere outside of Silicon Valley.
Technion is Israel's first university to establish a new institute of learning outside of Israel. The Technion-Cornell Innovation Institute (TCII) born in the heart of New York City is the culmination of part of Technion's founding vision – to be a service to humanity. And later the Technion has joined with Shantou University to build a new academic facility in China's Guandong Province, further cementing the Technion's reputation as one of the world's leading science and technology universities.
Some of the Technion's exceptional achievements have included:
2004 Nobel Prize in Chemistry for the discovery of the crucial role of ubiquitin in the process of protein breakdown in cells.
DNA strands to assemble a conductive wire 1,000 times thinner than a human hair.
Discovery of Quasiperiodic Crystals – a new class of materials.
Design, build, and launch their own satellites. The Gurwin TechSat II microsatellite has successfully been in orbit since July 1998.
Lempel/Ziv Algorithm has become an international standard for data compression.
Genetic proof that all Jews belonging to the Cohen lineage are descendants of the biblical high priest Aaron Hacohen.
Low-cost method for electricity production and water desalination based on cooling hot desert air in a 1,000-meter high, 500-meter diameter tower.
Rasagaline — a new anti-Parkinson's disease drug.
Coal ash-based artificial islands.
"Millipede," a software program using clusters of personal computers to perform complex calculations.

Find out more about Technion Israel

Technion australia

Technion Australia is part of a worldwide family of Technion Societies which promote and support the important work Technion researchers and faculty members conduct. Technion Australia's promotes research collaboration with local universities and research facilities, student exchange and fundraising for scholarships and research.
Mission Statement
We aim to establish a lasting relationship between the Australian community and the Technion. We support the Technion in its mission to be at the forefront of the global network of science and technology, to be Israel's top facility for science and technology (a role that is necessary for the future of Israel and to all humanity) and to be a centre of innovation, entrepreneurship and excellence in technical education producing leaders with strong professional ethics and sensitive to social and environmental issues.
Objectives
To promote public awareness and knowledge of the Technion.
To foster academic and scientific exchange between Australia and the Technion.
To aid the development and sustainability of the Technion through fundraising, including the provision of scholarships and funding of joint research projects.
To assist in the dissemination of Technion knowledge and foster joint projects with Australian commerce and industry.
To establish a vibrant and enduring membership and volunteer structure.
To be an outstanding organisation of best practice.
Our activities
To meet our strategic objectives some of the activities we undertake are:
Events a with visiting Technion academics and alumni's, providing exclusive and unique opportunities to hear firsthand about the breakthroughs and world leading research undertaken at the Technion;
Seminars for business and researchers with visiting Technion academics – tailored opportunities for businesses interested in exploring commercial opportunities and academics wishing to establish networks and explore collaborative possibilities;
Assisting with the establishment of agreements for academic and student exchange between the Technion and Australian universities;
Facilitating academic and student exchange through practical and financial assistance;
Fundraising through events and one to one discussion.

Contact the Technion Society of Australia

Our People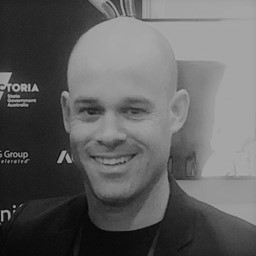 Technion Australia is an incorporated association and is governed by an Executive Committee (Board Directors) of up to eleven members.
President : Dr Ruth Ratner
Vice President: Professor Michael Wallach
Honorary Secretary: Kati Haworth
Honorary Treasurer: Peter Hersh
Executive Director: Ori Danieli
Board Directors:
Warren Bingham
David Morris
Simon Singer
Carol Upton
Yael Zelas
Our members
Members of Technion Australia receive regular newsletters about its activities, invitations to exclusive functions to meet leading Technion academics and alumni and can volunteer to help broaden the reach of the Society.
Special tours focused on areas of interest are organised for members when they visit the Technion in Israel.