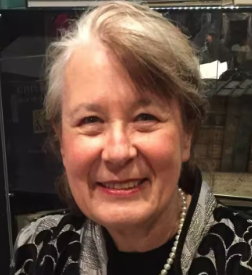 Dr. Ruth Ratner
President
Ruth has been the President of the Board of Technion Australia for over 12 years. Under her leadership, Technion Australia has employed a professional and launched two funds – the Technion Australia Health Promotion Fund and TSA Environmental Research Limited.
A dedicated GP in her community for over 40 years, Ruth teaches medical students from the University of Sydney and also facilitates an exchange program between Technion Medical School and Sydney University.  
Ruth has published a novel (Dance me to the End of Love) and is awaiting the international release of her second book.