The Sky is NOT the Limit
August 11 2021 @ 6:00 pm

-

7:30 pm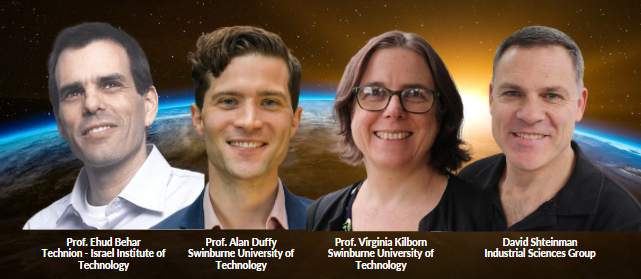 The so called "space race" between the world's most powerful economies (mostly the U.S., Russia and China) is no longer restricted to governments.
Recently, Billionaire Jeff Bezos spent 10 minutes in space in his 'New Shepard' spaceship, a few days earlier Richard Branson was also "touring" space and it is all happening while Elon Musk is working on his "out of this world" project to inhabit Mars – Space X.
Australia and Israel are not staying behind. They are investing substantially to join the "race".
Next year, Eytan Stibbe will become the second Israeli to enter space. Eytan will conduct several experiments that are expected to advance the study of science and medicine in Israel in various fields. Three of these experiments, from the Technion will be launched to the International Space Station.
Furthermore, a group of three autonomous microsatellites developed by the Technion were launched into space. The trio – part of the Adelis-SAMSON project – will be able to calculate the location of radiating sources on Earth, locating people, airplanes, and marine vessels, thus enabling search-and-rescue missions around the world.
Meanwhile, the Australian Space Agency approves plan to launch test rockets from Whalers Way near Port Lincoln, which follows the Australian Government's recent announcement of helping local space manufacturers expand their supply chains globally through its AU$1.3 billion Modern Manufacturing Initiative.
Join global space experts as they share insight into the future of space, how it affects everyday life and what role Australia and Israel play in this world.