ASK THE EXPERT – COVID-19
September 19 2021 @ 7:00 pm

-

8:00 pm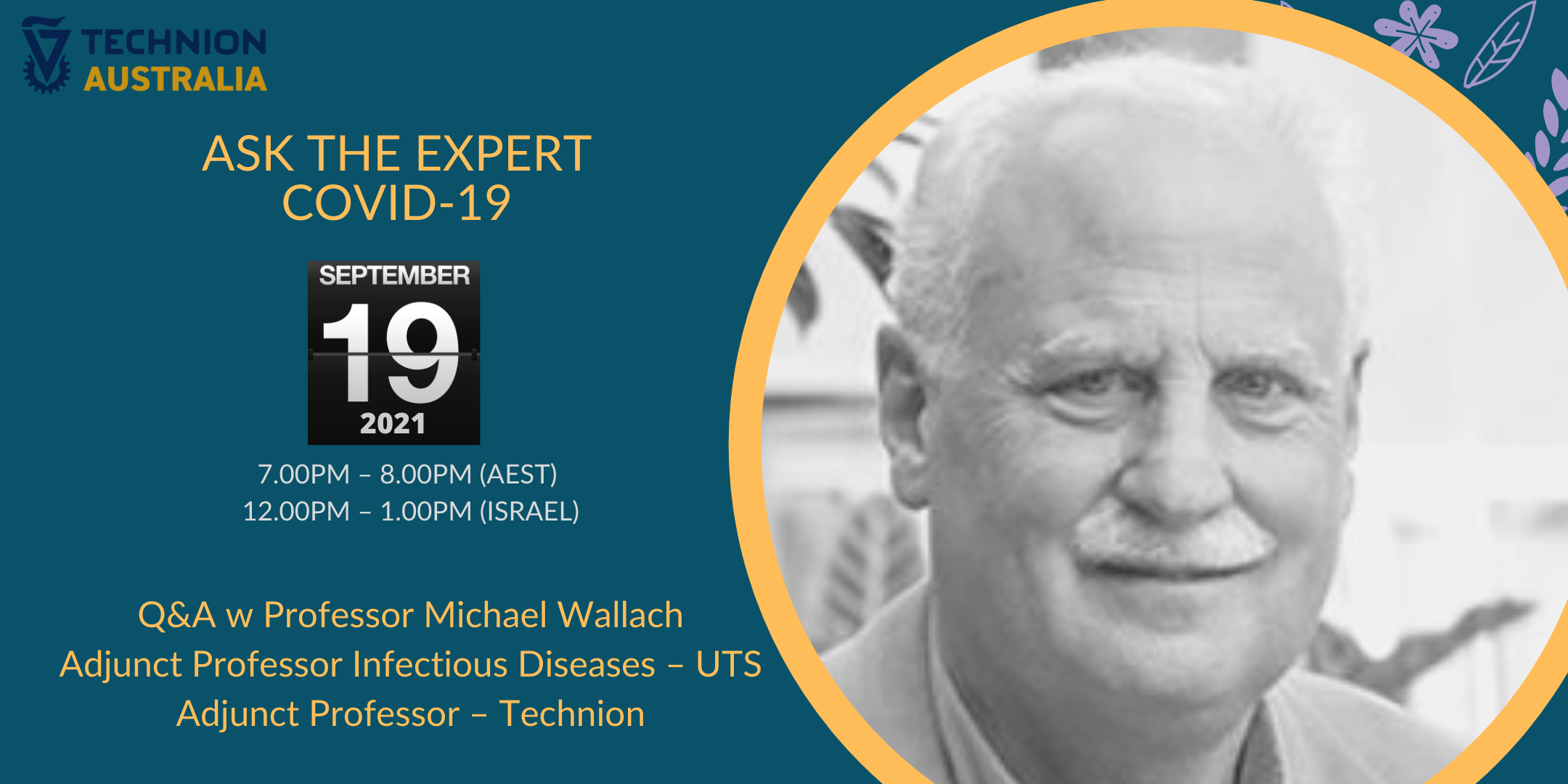 Hear from infectious disease expert on Israel's and Australia's Covid-19 strategy and challenges.
About this event
With having reached over 1,000 positive cases of COVID-19 a day, many parts of Sydney and NSW have been in strict lockdown for over two months now. In the rest of Australia the figures are even lower, yet most parts are also experiencing continued lockdown. On the flip side, Israel which has a similar population count to NSW, is enjoying much greater freedom despite reaching the highest peak during the entire pandemic of over 10,000 positive cases of Covid-19 a day.
How can that be explained?