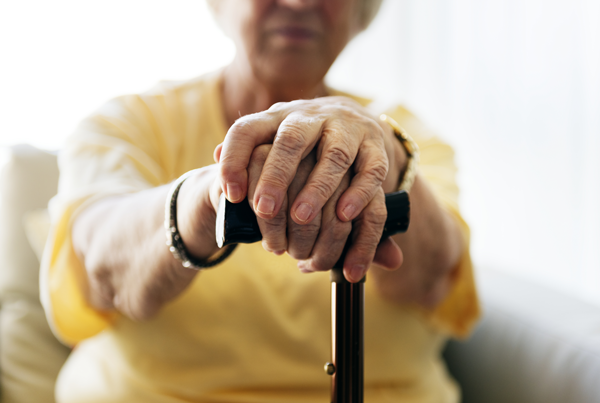 Falls are a major health issue in the community with around 30% of adults over 65 experiencing at least one fall per year. This is set to increase as Australia's population ages with the proportion of people aged over 65 predicted to increase from 14% (3 million people) in 2010 to 23% (8.1 million people) in 2050. With a stable incidence rate the cost of falls is expected to rise to around $1.4 billion by 2051.
In NSW, the estimated population of people aged 65 and over is expected to rise from 1.27 million people in 2017 to 2.27 million people in 2051, increasing the cost of hip fractures from an estimated $139-209 million in 2017 to $321-482 million by 2051. *
Furthermore, unfortunately, one serious fall can set off a domino effect, leading to a downward health spiral, social isolation and depression. However, falling does not have to be an inevitable result of aging.
In June 2019, the Technion launched a program that could reduce age-related losses in muscle strength and balance while heading off falls. SET (Seated Exercise Technology) is an integrated solution for the treatment and analysis of walking and balance to assist with rehabilitation for elderly and neurologically impaired people.
Located in Professor Alon Wolf's Biomechanics Lab in the Faculty of Mechanical Engineering, the program incorporates monitors to assess walking and balance with a device that allows users to train for walking while seated, making it easier for rehabilitation professionals to optimize personal training.
The program is comprised of a consortium of experts that includes: Prof. Wolf and Dr. Deborah Solomonow-Avnon at the Technion; scientists at Philips Research; researchers at RWTH Aachen University; and entrepreneurs and physicians at Mopair Technologies.
SET monitors users in their daily routine with sensors created by Philips and RWTH that screen their balance and walking quality. Those who are deemed at risk of falling are referred to SET rehabilitation, where they work with Mopair's Balanseat. The device allows users to remain seated while they exercise and strengthen their legs and upper body torso, which is crucial for reducing risks of falls. During rehabilitation, outcomes are constantly analyzed and modified to meet the needs of the individual user.
SET is supported by a grant from EIT Health, a network of health innovators supported by the European Union, that aims to validate this integrated solution. Technion researchers will validate SET sensors for measuring walking quality on healthy users and on frail elderly who are treated by Balanseat. After this, the validated combined solution will be tested by RWTH Aachen with nursing home inhabitants to evaluate its clinical and economic value.
This integrated solution would help seniors cope with frailty and improve the lives of people who need this rehabilitation. In addition, fall prevention and targeted treatment early on could change the trajectory of an aging person's health, and is in line with the developing trends of home rehabilitation.
* source: Australian and New Zealand Falls Prevention Society
Filed under: News