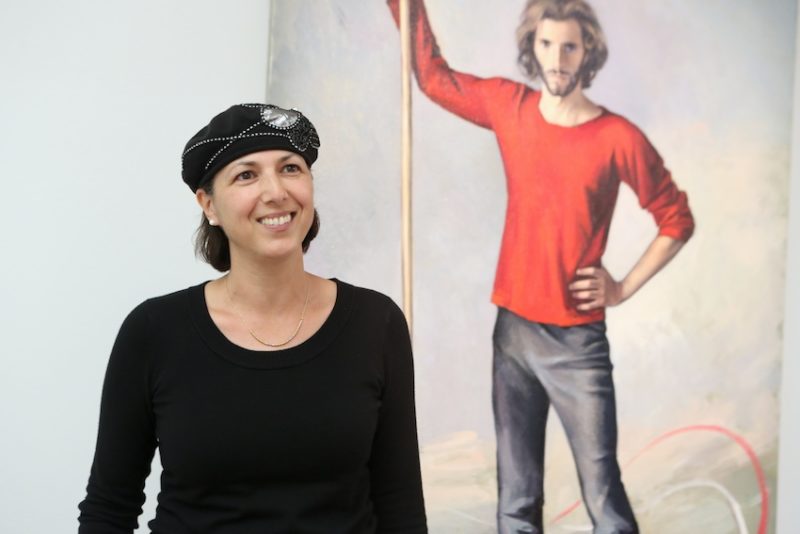 Over 70 Technion Australia members and supporters recently enjoyed a private viewing of the latest paintings of renowned artist Peter Churcher at the beautiful Olsen Gallery, Woollahra.
The evening's Guest of Honour was Professor Shulamit Levenberg, Dean of the Faculty of Biomedical Engineering at Technion Israel Institute of Technology who gave a fascinating talk about her ground-breaking work in stem cell and tissue engineering.
Professor Levenberg explained how her multi-disciplinary laboratory is undertaking pioneering research in the search for a cure for diabetes, finding ways to repair spinal damage, and create engineered tissue for acute and chronic wound repair. Professor Levenberg is currently in Australia meeting with researchers in Perth and Sydney to discuss a range of collaborative projects, including research she is undertaking with Professor Tony Weiss at the University of Sydney.
Techion Australia gratefully acknowledges the support of the Olsen Gallery and our sponsors, Gelatissimo and Logicca Chartered Accountants.
Hear more about Professor Levenberg's pioneering work at Technion during this interview with Geraldine Doogue on ABC Radio National Breakfast (Friday 4 August 2017).
See the Australian Jewish News article for further coverage of the event and Professor Levenberg's visit to Australia.
Filed under: News, TA Events