Women and Girls Changing the World through STEMM
March 3 2022 @ 6:00 pm

-

7:00 pm

Free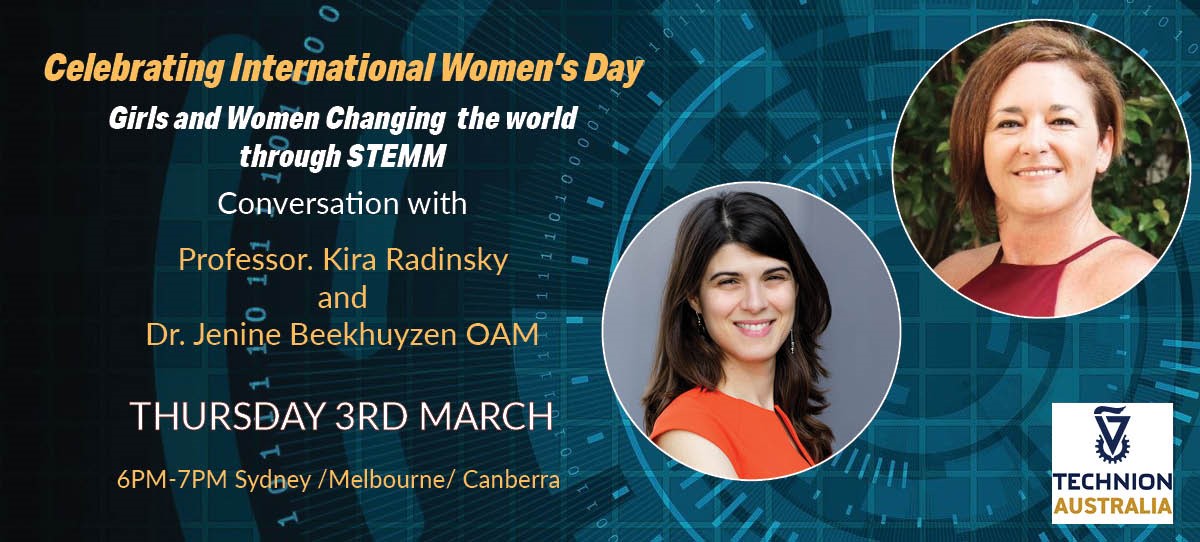 You can view the recording of this webinar here: https://youtu.be/pL8iKgV_YhU
Technion Australia is honored to host two of the world's leaders in STEMM who changed and keep changing our world.
Join us to hear their personal stories and learn about their recent activities.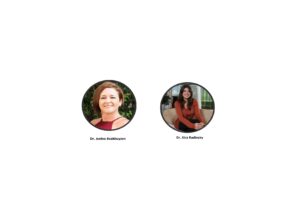 Professor Kira Radinsky – https://www.kiraradinsky.com – CEO & CTO at Diagnostic Robotics and a visiting professor at the Technion is an Israeli computer scientist, inventor and entrepreneur, specializing in predictive data mining.
She gained recognition after being selected by the MIT Technology Review to the "35 Innovators Under 35" list. Her work was described in the popular press as predicting the first in 130 years outbreak of cholera in Cuba, based on the pattern identified by mining of 150 years of data from various sources: in poor countries, floods within a year after a drought often follow by a cholera outbreak.
While working on her Ph.D. she co-founded a company, SalesPredict, that was acquired by eBay Israel in 2016, where Kira Radinsky worked as chief scientist and the director of data science during 2016–2019.
Since 2019, Dr. Radinsky is the Chief Executive Officer at Diagnostic Robotics, Tel Aviv, which she co-founded in 2017. She is also a visiting professor at Technion teaching the applications of predictive data mining in medicine. She has co-authored over 10 patents and more than 40 peer-reviewed articles.
Dr. Jenine Beekhuyzen OAM– https://www.jeninebeekhuyzen.com – Visiting Fellow at University of Technology Sydney is the creator of the Tech Girls Are Superheroes campaign.
Dr. Beekhuyzen is a futurist with international recognition for her advocacy and leadership, her research, and her university teaching through which she has impacted tens of thousands of students over the past 18 years. She is committed to creating a workforce capable of building the technology of the future. 
Dr Beekhuyzen is the Founder & CEO of the Tech Girls Movement Foundation and the CEO of Adroit Research. She is mobilising a tribe of next-generation leaders who are committed to solving real-world problems with technology. In the past six years at the helm of the Tech Girls Movement Foundation, she has engaged over 10,000 school girls in STEM entrepreneurship across more than 1000 schools. She has published over 65 internationally peer-reviewed articles in journals, conferences and books.
Register now: https://bit.ly/IWDTA