The role of academia in Israel's defence
February 1 @ 5:00 am

-

7:00 am
BY INVITATION ONLY –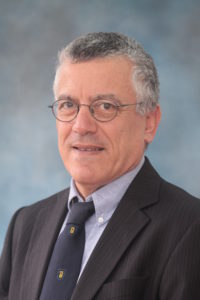 On behalf of Ruth and Bob Magid, Technion Australia is delighted to invite you and your partner as our guests to a private reception with Prof. Boaz Golany, Vice President at Technion – Israel Institute of Technology + special welcome by Israel's Ambassador to Australia, Mr. Mark Sofer.
Since its establishment, the State of Israel has faced ongoing security threats, including those relating to its very existence.
Maintaining a qualitative and technological advantage is key to its survival and prosperity, coupled with the need to persuade its neighbours that the path of peace is always preferable to the way of war.
This advantage is largely reliant on human capital – and especially scientific capabilities.
For the past century the Technion – Israel Institute of Technology has continuously invested and nurtured Israel's brightest by providing them with the necessary skill set to become leading engineers and scientists, the defence sector is no exception. Many of Israel's greatest breakthroughs in defence are credited to Technion's researchers and alumni. This includes Iron Dome and Arrow 3 which were mostly developed by Technion graduates.
A former tank commander, Prof. Golany is regarded as a leading Israeli authority on security and counter-terrorism. Playing a key role in Israel's top university gives him a unique perspective on how Israel prepares the next generation of engineers to meet current and future security threats.
We look forward to welcoming you on the day.
Dr. Ruth Ratner, President and
Ori Danieli, Executive Director
Technion Australia.