Exclusive! Young adults and Alumni networking with the President of the Technion – SYDNEY
February 2 2020 @ 5:30 pm

-

8:00 pm

Free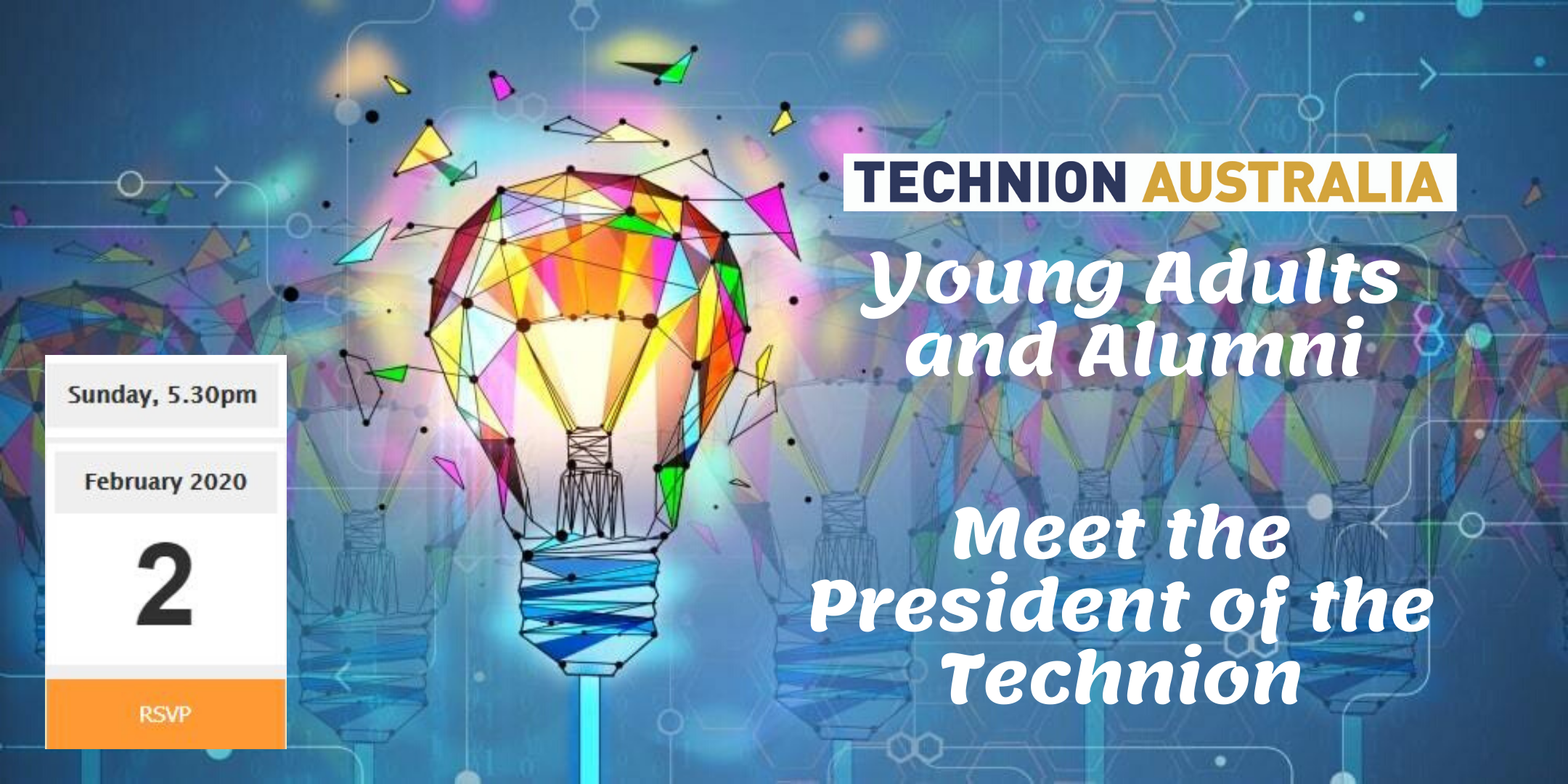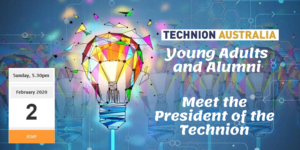 Technion Australia invites our young adults and Alumni for a conversation with the President of Technion – Israel Institute of Technology
Prepare to be inspired!!! Technion is often regarded as the backbone of Israel's claim to fame as the Startup Nation. We are thrilled to welcome to Australia Technion's newly appointed President, Prof. Uri Sivan. Uri will share Israel's and the university's vision in maintaining its leading position as an entrepreneurial powerhouse.
This event is specifically catered to our community of young adults (ages 18-35) and Technion Alumni*. This is a unique opportunity to hear from one of Israel's most influential and important public figures.
* Don't fit the young / Alumni demographic – no problem!
On the 4th of February, Technion Australia will join forces with the JNF to bring you a lineup including Prof. Sivan and Dr. David Skellern – who invented WiFi and is among Australia's most important entrepreneurs.
Click here to register and find out more, or, contact admin@austechnion.com to find out about other opportunities to meet with the President, including in Melbourne.
---
ABOUT PROF. SIVAN
Prof. Sivan is a former IDF combat pilot, considered among Israel's highest authority in physics, particularly in nanotechnology and quantum related disciplines. Among many of his claims to fame, is the design and build of a unique, ultra-high-resolution atomic force microscope, as well as the creation of the nano-bible – the world's smallest bible (smaller than a pinhead) which the late President Shimon Peres presented to Pope Benedict XVI during a visit to Israel.
Prof. Sivan stepped into the position of President on 1 October 2019. Being the President of Israel's most prestigious university positions him among the nations most distinguished public figures. Click here to view a special welcome message from him which was recently released.