Covid-19 Impact On Business – How Do We Reinvent Ourselves?
June 25 2020 @ 4:00 pm

-

5:00 pm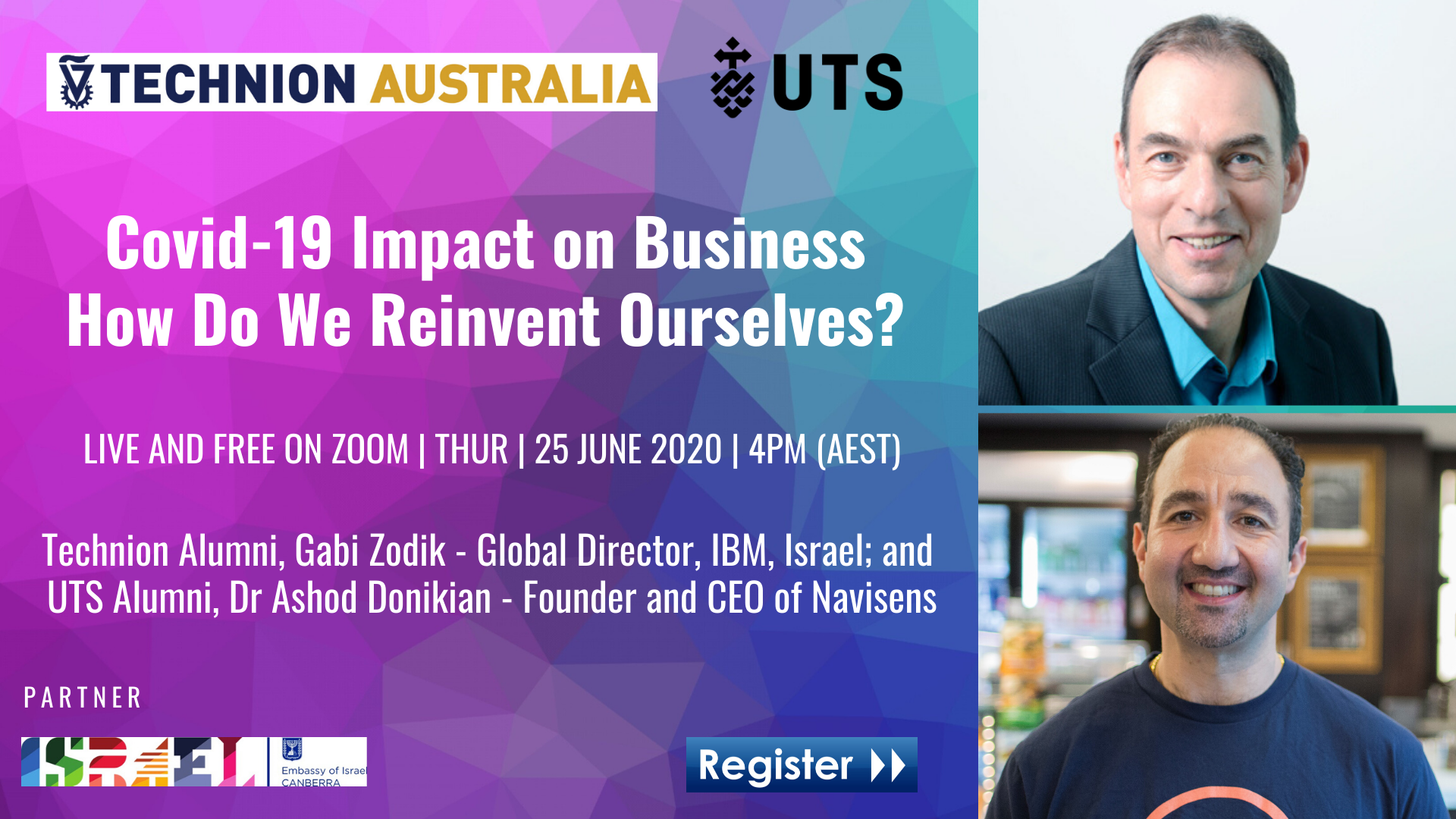 The COVID-19 pandemic has impacted almost every industry sector. Small, medium and large businesses are paying a heavy price to sustain themselves during this crisis, requiring many to reassess their business model, services, offerings and strategy.
With restrictions easing, our business executives and government leadership is being put to the test.
How will we adopt to the new norm? What measures will need to be taken into account to minimise the damage to the economy and to the individuals directly affected by change? What positives can we take out of the current state?
Join UTS Associate Dean, Research and Management, Prof. Michael Blumenstein as he interviews Gabi Zodik, Global Director at IBM and Ashod Donikian, Founder and CEO at Navisens, for a discussion on the challenges arising from COVID-19, what measures their businesses are taking to transition back to the new norm, and how it has impacted both their businesses and the industry at large.
This event will include a welcome message by Mr. Mark Sofer, Israel's Ambassador to Australia.