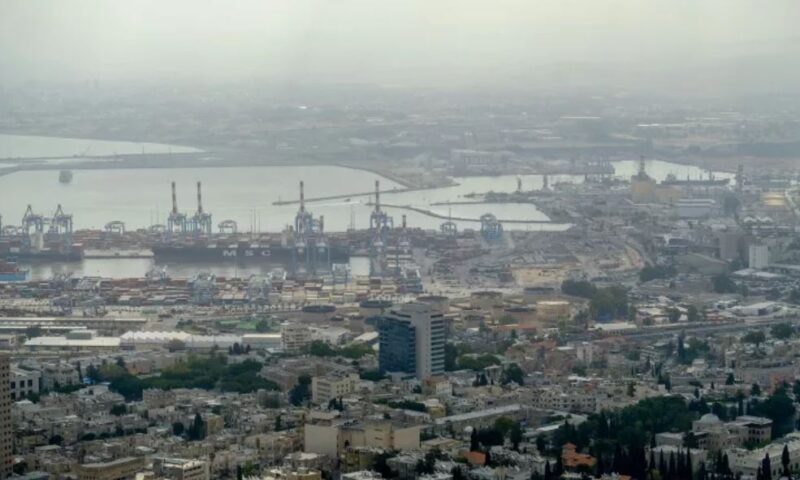 Haifa Technion – Israel Institute of Technology Prof Dan Shechtman, said we don't expect explosions in Haifa
Prof Dan Shechtman, one of Israel's most recent Nobel chemistry laureates, has denied recent speculation that one of the country's main ports, Haifa, could witness an explosion similar to that which took place in Beirut.
Speaking to The Times of Israel, Shechtman who is a professor at Haifa's Technion – Israel Institute of Technology remarked, "We don't expect explosions in Haifa." The port city is home to the country's largest industrial estate.
In an acerbic criticism of government policy, he added that "In Haifa, people die slowly from air pollution," highlighting the issue of poor air quality in the city, which has only relatively recently begun to be addressed. Despite this, cancer rates in the port city are 15-percent higher than the national average.
The area is home to oil refineries and dozens of dealing with chemicals as well as storage facilities for oil, gas and other industrial substances.
"In Beirut, they had a storage area containing material which exploded with 10 percent of the force of Hiroshima," Shechtman said.
The professor maintained that large fires would be much more likely rather than explosions, adding that they could cause pollution levels to rapidly rise. "…the most dangerous thing in the area in civilian use is liquefied gas, which is held in several places in Haifa and Kiryat Ata (northeast of Haifa) and in Ashkelon (on Israel's southern coast). If that is harmed, it will go up in flames and create a big fire but not an explosion."
Shechtman said that while Israel had plenty of ammonium nitrate, the material frequently used as a fertilizer and which is suspected to have been the cause of the Beirut blast, it keeps it in different locations throughout the country.
It is estimated that approximately 140 people were killed in the blast and more than 5,000 wounded, although those figures are likely to rise. More than 300,000 people have reportedly been left homeless after the explosion ripped through much of the port area.
Credit: i24news.tv
Filed under: News, Technion Israel