Technion – Israel Institute of Technology is among the world's leading universities dedicated to science, engineering and technology.
Based in Israel (Haifa), it is home to four Nobel Prize Laureates, as well as many of Israel's and humanity's greatest inventions.
These include: Iron Dome, ReWalk (wearable robotic exoskeleton, enabling individuals with spinal cord injury to stand up right and
walk), USB Flash Drive, PillCam (endoscopy camera capsule), Mazor Robotics, and Drip Irrigation to name a few.
Other notable contributions to Israel and humanity include:
2004 Nobel Prize in Chemistry for the discovery of the crucial role of ubiquitin in the process of protein breakdown in cells.
DNA strands to assemble a conductive wire 1,000 times thinner than a human hair.
Discovery of Quasiperiodic Crystals – a new class of materials.
Design, build, and launch their own satellites. The Gurwin TechSat II microsatellite has successfully been in orbit since July 1998.
Lempel/Ziv Algorithm has become an international standard for data compression.
Genetic proof that all Jews belonging to the Cohen lineage are descendants of the biblical high priest Aaron Hacohen.
Low-cost method for electricity production and water desalination based on cooling hot desert air in a 1,000-meter high, 500-meter diameter tower.
Rasagaline — a new anti-Parkinson's disease drug.
Coal ash-based artificial islands.
"Millipede," a software program using clusters of personal computers to perform complex calculations.

Technion Australia is part of a worldwide family of Technion Societies which promote and support the important work Technion researchers and faculty members conduct. Technion Australia promotes research collaboration with local universities and research facilities, student exchange and fundraising for scholarships, research and infrastructure.
We aim to establish a lasting relationship between the Australian community and the Technion. We support the Technion in its mission to be at the forefront of the global network of science and technology, to be Israel's top facility for science and technology (a role that is necessary for the future of Israel and to all humanity) and to be a centre of innovation, entrepreneurship and  excellence in technical education producing leaders with strong professional ethics and sensitive to social and environmental issues.
PATRON and Technion Honorary Doctorate
Professor The Hon Dame Marie Bashir AD CVO
Former Governor of NSW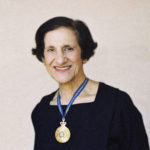 Objectives
To promote public awareness and knowledge of the Technion.
To foster academic and scientific exchange between Australia and the Technion.
To aid the development and sustainability of the Technion through fundraising, including the provision of scholarships and funding of joint research projects.
To assist in the dissemination of Technion knowledge and foster joint projects with Australian commerce and industry.
To establish a vibrant and enduring membership and volunteer structure.
To be an outstanding organisation of best practice.
Our activities
To meet our strategic objectives some of the activities we undertake are:
Events with visiting Technion academics and alumni, providing exclusive and unique opportunities to hear firsthand about the breakthroughs and world leading research undertaken at the Technion;
Seminars for business and researchers with visiting Technion academics – tailored opportunities for  businesses interested in exploring commercial opportunities and academics wishing to establish networks and explore collaborative possibilities;
Assisting with the establishment of agreements for academic and student exchange between the Technion and Australian universities;
Facilitating academic and student exchange through practical and financial assistance;
Fundraising through events and one to one discussion
Zofia (Sophie) and Mike (Mieczyslav) Fridman 
Zofia (Zosia) Orgel was born on 4th January, 1925 in Lwow, Poland. Her father, Yehiel Orgel, was an accountant, an intelligent man who was very strict and her mother, Leah (maiden name Durr), was kind and loving, Sophie was an only child.
Sophie's parents were taken by the Nazis when she was 15 or 16, and she never saw them again. Although the family was Jewish, Sophie attended a Catholic school. She was at school at the time her parents were taken and this fact saved her life. 
After her parents were taken, Sophie went to live with a Catholic family, changing her name from Zofia to the Catholic, Sophie, to avoid capture. She said she was very lucky to avoid being caught, on two occasions in particular, and put this down to the fact that she felt she didn't look particularly Jewish and she spoke fluent Polish. She smuggled a photo of her mother out of Poland by stitching it into the lining of her handbag. This photo was very important to her, the only one she had, and she treasured it. 
In 1945 Sophie met her first husband, Henrich (Henry) Dankowitz, whilst they were both in the Polish Army. Soon after the war they moved to Israel. 
They divorced amicably in 1957, and Sophie moved to Melbourne when friends suggested she meet a Polish Jewish man, named Simon who lived in Australia.
He was a solicitor and, as Sophie said, "quite well­off." After a few months Simon proposed to Sophie, and although she thought he was a very nice man, she didn't love him and turned him down.
Soon afterwards she met Mike (Mieczyslav) through friends, and after a few months he proposed. Sophie was overjoyed to accept. They married in 1960 in the Melbourne Registry Office. Sophie worked in a clothing factory in Richmond and then worked in an office as a clerical assistant until she retired.
Sophie and Mike were unable to have children, and in later years Sophie often said how much she regretted not having adopted children.
When Mike became ill, Sophie spent all her time at the hospital, sleeping on a bed beside him and returning home each day to feed their cat. When Mike passed away Sophie was naturally devastated and very lonely.
All their lives Sophie and Mike had cats. The last, Rudolph (Rudy is Polish for 'red') passed away in 2013. When Rudolph went missing, Sophie walked the streets and lanes, sometimes at 3 am, looking for him. After 3 weeks she found him sitting on the front doorstep one morning, very thin but OK. What a reunion! He was never allowed outside after that. Sophie was a great advocate for the RSPCA and the Guide Dogs, and supported them on a regular basis.
Sophie and Mike enjoyed classical music, opera and live theatre. Sophie continued her subscription to the Melbourne Theatre Company after Mike's death, and for a number of years attended the U3A in Prahran to do a Musical Appreciation course.
Sophie and Mike spent their annual holidays in Victoria. They didn't like to travel interstate and Sophie only once travelled overseas.
Sophie was fiercely independent and hated to impose on anyone. She never learned to drive, and after Mike died she would walk to the station with her trolley, then travel to Glen Waverley by train to do her shopping. Each Friday she attended Stonnington Council's Chris Gahan Centre where she participated in a Tai Chi class and then had lunch.
In April 2016 Sophie fell in the driveway of her home and broke her hip. It was a complex break, and she was in hospital and rehabilitation for two months before moving to Mecwacare Malvern.
Sophie was content with her life at Mecwacare, although she missed the comfort of her home in East Malvern. Her long-time neighbours, Margaret and Mark Nelson, continued to support Sophie by visiting her and staying in touch with her lawyer, Andrew Romer, whose late parents were good friends with her and Mike.
Sophie's medical condition steadily deteriorated, and the last few months of her life was especially difficult, despite receiving great care and compassion from the staff at Mecwacare and from her medical carers.
Sophie passed away peacefully on a Monday afternoon, with her friend Marcie by her bedside.
Sophie will be remembered as a warm, caring and cultured lady, who made for herself and Mike a comfortable and fulfilling home in their adopted country.
Sophie and Mike left a generous gift to the Technion – their support will enable Technion Australia to continue supporting Technion's acomplished scientists and researchers – ensuring the future leaders and entrepreneurs of Israel can continue to flourish.
May they rest in peace.